I've been "
scroodle-lee doodling
" all morning
and thought I'd pass it along.
You are welcome.
I've also been researching more and more
recipes for small group...
and browsed through a very cute cupcake book
the other day.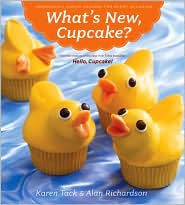 If I had unlimited resources and time abounding,
I would totally make these cupcakes.